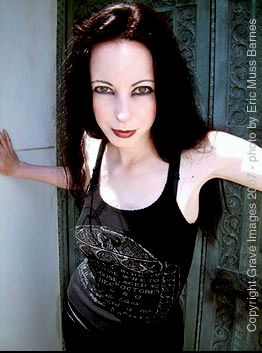 Grave Images Apparel Collection
Long sleeve shirts, hooded sweatshirts, t-shirts, tank tops and other dark necessities.
What's new
Check out our new Transylvania State University T-shirts.
Resiscovering our old gravestones: We are in the process of re-examining and reworking some of our older designs. The first to go through this process is the Joseph Pearce Gravestone Design. You decide for yourself which is better, here is the original design. And here is the new and improved version of that same design. The new design has more detail, greater impact and is truer to the actual gravestone that it is based on. This design is now available, even though we have not yet updated that page.
Buy your hoodies NOW!! The cold weather will be here before you know it, and prices are set to increase. If you think you will want one of our hoodies this year BUY IT NOW!
We use only the finest materials in the making of our unique garments, including authentic gravestones, gargoyles, Celtic and medieval images – all of which are custom printed onto 100% cotton shirts and tanks.
International customers, please e-mail us for correct shipping rates, currently Paypal is not able to accomodate international shipping.
We also just added some baby dolls to the Clearance page as well - but inventory is very limited and we won't be restocking after they are gone. We also recently added wine glasses to our Accessories page.
Free shipping is available on orders over $50.00!
For your security use Paypal for credit cards, but remember you don't need to be a member of Paypal to use this system.
Wholesale rates available upon request.
Grave Images are authentic, dark, haunting, compelling and above all else, beautiful. With each Grave Image comes the story that is behind each of these gravestone or gargoyle images. In some instances there is the language of symbolic imagery, in some instances there is a much older origin.
We hope you love them as much as we do!